1 ¼ cups warm milk
1 ½ tablespoons light olive oil
2 egg whites
¼ cup + 2 tablespoons honey
1 ½ teaspoons salt
4 cups organic unbleached flour
1 package instant yeast
Place all the ingredients in the bread maker
select your cycle for a 1.5 lb loaf
Cook and enjoy
1 cup organic unbleached flour
2 tablespoons white sugar
2 tablespoons baking powder
1 teaspoon sea salt
2 egg whites
1 cup 2% organic milk
2 tablespoons light olive oil
In a tall tumbler, mix ingredients until smooth. This will make the pancakes easy to pour from the tumbler. Grease the griddle and pour out the batter into about 6-inch cakes. Makes 5-6 pancakes.
Amy's Heavenly Pancakes for 2
They're so easy and fun to make, and I guarantee these are the best bagels you will ever have. Store-bought bagels will never taste the same. And I swear they have healing properties, which is why I'm making them today despite being sick.
Bagels!!
(Makes 8)
Ingredients:
* 1 package active-dry yeast
* 1 1/2 cups water, lukewarm
* 3 Tablespoons sugar
* 1 Tablespoon salt
* 4 cups all-purpose flour
* 1 tablespoon molasses
(
Directions...
Collapse
)
[EXTRA NOTE: I combined parts of this recipe from various online recipes, with my own modifications thrown in.]
I feel so...:

excited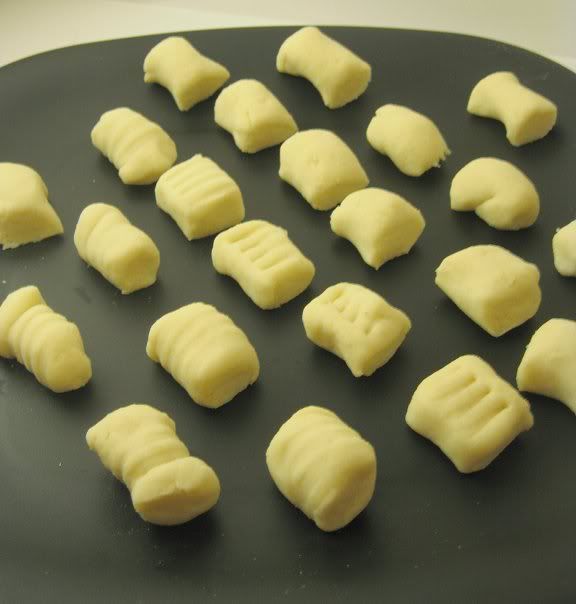 You can find the recipe for easy homemade gnocchi at my blog,
matzo&rice
. In the past, I've served gnocchi with
kielbasa, onions, and spinach
. It's really vesatile. I sometimes just love them plain with a sprinkling of curry powder, Sriracha, and sour cream.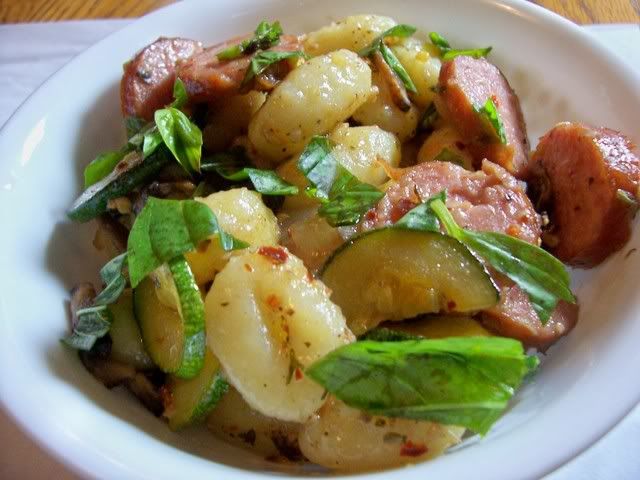 When winter rolls around I always crave gnocchi. Last night I made homemade gnocchi and served it with a Boursin garlic cheese sauce with grilled portobella mushrooms.
I feel so...:

chipper
I haven't posted something here in years! :D
Here is something my mum and I made for dinner a few nights ago :]
(
Recipe Under Cut
Collapse
)
pork tenderloin
dish like this one, any idea on how to convert the cooking times? Advice and tasty dishes to try are appreciated as well!
So, hopefully this is okay - I have no other place to even think about posting this! My boyfriend's mother got us a covered cooker from Pampered Chef, and I have no idea what the hell to do with it. I was thinking about treating it like an electric slow cooker - it's fairly heavy-duty stoneware - and throwing it in the oven for a few hours, but I don't know at what temperature I should be cooking in! I really want to try a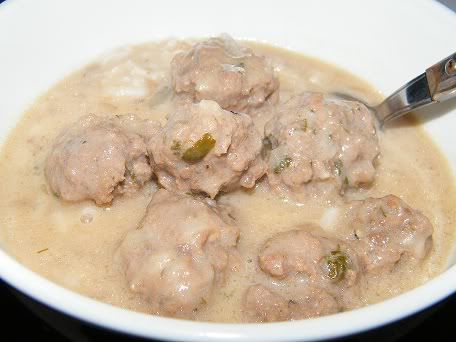 (Photo credit to
velvet_embrace
)
I got the recipe for this Greek soup from the amazing cookbook,
The Best Soups in the World
by Clifford A. Wright. I've made slight changes to the recipe but most of it is copied verbatim from the book. Try it--you won't regret it!
(
Avgolemono Meatball Soup
Collapse
)
I made this last night, and HOLY SMOKES! It's the best soup I've ever had in my life (and possibly the best soup ever made in the history of mankind)!
I feel so...:

bouncy
From this,